Joe Paul Gonzalez, Auditor-Controller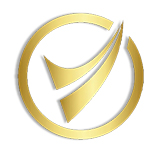 Joe Paul is a leader that works more and talks less and ensures that execution is as important as or more important than planning and conceptualization. For the past 16 years Joe Paul has been leading the Clerk-Auditor-Recorder-Election's office by inspiring with his charismatic and visionary leadership.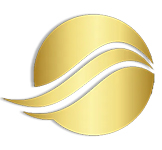 As the San Benito County Auditor-Controller Joe Paul is responsible for a variety of highly complex functions working quietly behind the scenes ensuring that San Benito County runs smoothly. Among his many responsibilities is establishing San Benito County fiscal and internal control policies and procedures; administering the County payroll; conducting audits and fraud investigations; monitoring social services contracts; performing mandated property tax functions; disbursing warrants to vendors, child support recipients, judgment and damages to claimants; and managing the County's enterprise planning systems. Joe Paul also oversees the compilation of the San Benito County Annual Comprehensive Financial Report, and Single Audit Report.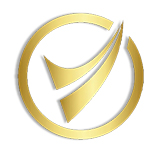 Joe Paul also serves as a member of the County's Deferred Compensation Plan Committee, on the County's Treasury Oversight Board, and is the Transient Occupancy Tax Administrator. Joe Paul also assists in representing the County before bond rating agencies and County bond investors, and the City of Hollister Successor Agency.
Moving San Benito County Forward ...

In 2004, two years before Joe Paul was elected, the federal Department of Justice filed a lawsuit against San Benito County, alleging that the county was in violation of the Help America Vote Act and the Voting Rights Act. The suit said the county elections department was not providing enough bilingual poll workers, Spanish-language election materials and necessary information about provisional ballots. The lawsuit was resolved when the feds and the county agreed on a consent decree that required the county to correct the problems and the Department of Justice to monitor all local elections.
Thirty months later, under Joe Paul's leadership the federal government allowed that consent decree to expire and commended the county for its "impressive and laudable progress."

Having Joe Paul's leadership has been a great thing for Spanish-speaking voters not only in the Elections Department but also for the Auditor and Clerk Recorders departments as well. Joe Paul brought diversity equity and inclusiveness to his departments along with improved service and increased transparency in every department.
"The more transparent government is, the more confident citizens of the community will be," Joe Paul has said. "I came from a small business background, where profit is the motivation. But in government, service is what we strive for. If we're not here to serve, we're just taking up space." Joe Paul Gonzalez has lived up to his word about openness and service to all citizens of San Benito County, under his leadership past problems with the elections department have remained in the past.
Joe Paul Gonzalez Auditor-Controller Annual Reports