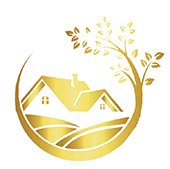 A man of impeccable integrity, Joe Paul Gonzalez was born and raised in Hollister. Joe Paul attended local schools and graduated as a proud Haybaler from our local San Benito High School. He earned his Associate of Science degree at Gavilan College, where his wife, Irma, is now a Trustee representing part of San Benito County. Joe Paul is quick to mention the importance of an education and to never underestimate the value of Gavilan College where anyone can obtain a first-class education at an affordable cost. "Look at me, I'm living proof that a community college offers a first-rate education and is the stepping-stone to your own personal success." His motto "If we're not here to serve, we're just taking up space."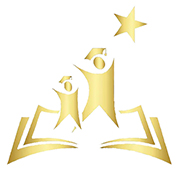 While a student in Gavilan College he was active in the student Senate before heading off to get an undergraduate degree in Accounting from California State University East Bay, he earned 52 units from UC Berkely in Political Economics. Joe Paul earned his Master's degree in Business Administration from San Jose University.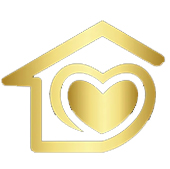 Upon earning his undergraduate degree he, and Irma, returned to Hollister where a hunger pang led to a lucrative career. They owned and operated Superior Bakery, known as the county's best wholesale-retail bakery for over 26 years. People traveled from all over the state to visit Superior Bakery. On major holidays, although the business was closed to the public, he and his wife would go in before the break of dawn to bake fresh goods which were then donated to local agencies which fed those less fortunate in San Benito County. They would then rush home to prepare the holiday meals for their own family and guests. This was done without any fanfare or publicity. Years later when asked why would they do such an unselfish act and keep it the county's best kept secret, Joe Paul replied "Because, why should the elderly and those down on their luck not enjoy fresh baked goods like the rest of us during the holidays?"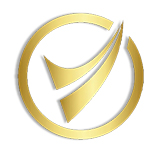 Joe Paul served as, the then youngest, Mayor of the City of Hollister and councilman when he was elected in 1986. He was the Mayor of the City of Hollister during the Loma Prieta earthquake leading the city through one of its most tragic events. Joe Paul and his older brother, Fernando, accomplished a historic first for the City of Hollister. This has been the only time in the city's history that two siblings have served as City councilmembers and as Mayors of the City of Hollister.
Family Life

The son of a farm laborer, Joe Paul learned early the value of working hard and the importance of keeping his word. His father, Jose, taught him that "a man is only as good as his word." This is one of the qualities that sets Joe Paul apart from others and is where is rooted his proven track record of bringing unprecedented transparency, innovation, and accountability to how public dollars are spent transforming the office of the Auditor-Controller.
Born and raised in Hollister, Joe Paul is a first-generation San Benito resident, and the first Latino elected Clerk-Auditor-Recorder-Registrar. His mother, Amelia, instilled in him the value of always placing his family first. Joe Paul and Irma have four children, Briana, Jennifer, Talia, and Joseph. They are also the proud grandparents of Kalliope and Avery.

When first elected, Joe Paul promised to move San Benito County forward and he has delivered. Within his first term in office, with the help of his wife, Irma, he established a County Clerk-Auditor-Recorder-Registrar of Voters web site at no cost to county taxpayers. This was a historic first for San Benito County allowing the community to view election results in real-time from their home as the results came in. The current site is at www.sbcvote.us.
Another historic first occurred when the public was able to verify that their Vote by Mail ballot had been received by the office.
During the pandemic the Clerk- Recorder's office was one of two offices performing remote marriages, another trailblazing historic first under Joe Paul's leadership.